Case 1. Hatay, Turkey
Safe Border, Safe Country.
The border between Turkey and Syria is about 822 km long. In the west, it surrounds the Turkish Hatay Province, follows the course of the Orontes River and finally reaches the Mediterranean sea at the foot of Jebel Aqra. Since the Syrian Civil War broke out in 2011, tensions across the border has increased, and plenty of refugees flew from Syria to Turkey. Border security becomes more and more severe, how to build a professional surveillance system to ensure a better and safer living environment for its citizens becomes a unavoidable problem.
Tiandy Answers its Call for Help
Turkey military finally turned to Tiandy. After a thorough consultation and discussion, They agreed Tiandy`s proposition to install 76pcs TC-NH91644ISA-G 360 degree Panoramic camera with its combined 8 fixed 2MP cameras and 44x optical zoom PTZ camera and 26pcs ultra-long distance PTZ TC-LS3000S6-2MP-A which can reach 9KM at day and 3KM at night to cover 76pcs towers along the boarder. Further more, Tiandy NVR triples the protection for data. First, ANR enables footage to store in the SD card of PTZ in case of outage and NVR retrieves video from SD card once power restored. Second, N+M hot standby can appoint any NVRs as standby machine which can replace any NVRs in trouble immediately. Third, Raid function can protect hard disk perfectly.
Tiandy HD IP surveillance system provided full view to the Turkey boarder in the key sites. With clear, real-time video recording events, the defense was able to respond strategically to incidents and deploy only the necessary resources required to provide better military control and cost-savings. The officers also enjoyed faster access to critical information. Compared with traditional cameras, Tiandy panoramic PTZ can provide much wider view of picture and long range PTZ can see the suspicious objects from much longer distance, which makes the military well prepared before the incidents.
[We appreciate having Tiandy, a responsible and professional company, as our partner. The clients were unfamiliar with the new system at beginning, but Tiandy`s team helped solve the problems and give us training with expertness and effectiveness." said system integrator of Tiandy partner in Hatay.
Case 2. Safe Nation in Ecuador
We Want a Peaceful Country
Ecuador, a beautiful country lies along the Pacific Ocean, with 16million people and rich natural resources. Insecurity and unpeace was the biggest obstacle to fast development. With a strong ambition to develop their economy and to offer a safe and peaceful living environment to their citizens, the Ecuador government looks for professional surveillance system.
Tiandy Is Your Choice
Tiandy partners offers a complete solution for this beautiful country, called [safety country project" , applied 300 sets of TC-NH6218, 2 sets of TC-R31680,and 10 TC-R3420 to offer the best and thorough protection to their people, the major junctions are installed Tiandy PTZ to have a panoramic view to prevent potential crimes or record ongoing accidents. This is a huge project and part of it have already put into use.
Now a major part of it have put into operation and been protecting its citizens. In 2015, Ecuador`s murder rate reaches historic lowest point! We are glad to see the achievements in Ecuador and we will commit to bring more breakthroughs for security surveillance industries to fulfill our mission of [Vision for World!"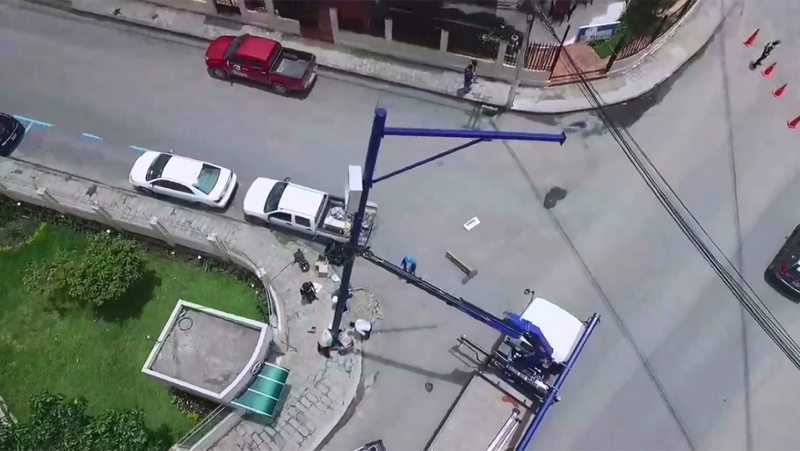 Case 3. Parking Lot in Japan

Nagoya, Japan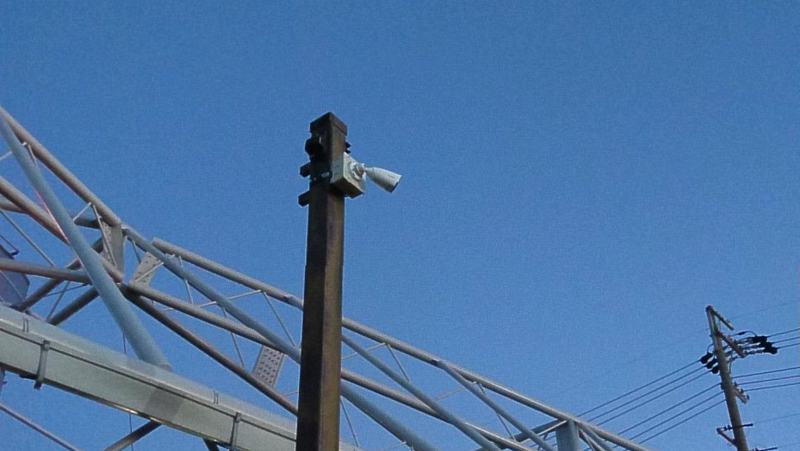 We Want High Quality Products

The Japanese market has strict requirements for product quality, and it is difficult for overseas brands to enter this market. As the first practical case in Japan, Customers give high praise for Tiandy 5MP Starlight and VCA function. This is a big breakthrough for Tiandy brand.
Tiandy Intelligent Surveillance System

In order to cut labor cost, most Japanese parking lots need intelligent system to simplify management. Because of transportation, manufacturing factories have more vehicles in and out, which requires 24-hour supervision. Installing 5MP cameras outdoors can achieve 24-hour full-color monitoring of parking area inside and outside of factory.Tiandy 5MP camera has a very compact and high-end appearance. Multiple intelligent analysis can assist customers to manage area automatically, such as Tripwire/Double Tripwire/Perimeter/Object Abandon and so on.



Influenced by the decrease of new-borns, the demand for automated intelligent management in Japanese CCTV industry are increasing. As China Top 100 Software Development Company, Tiandy not only can provide hardware, but also can provide software to customers. Tiandy is the first to bring starlight concept to the Japanese market, with its prefessional technology and high quality, Tiandy finally win over many Japanese local brands and accepted and praised by Japanese market.
5-star Hotel in Egypt
DESERT ROSE HURGADA HOTEL

Hurghada, Egypt
Background
This 5-star resort is located in the heart of Hurghada and offers air-conditioned rooms with a private balcony. It includes 3 swimming pools, a spa, a children's pool and a private beach along the Red Sea. It also includes an aqua park.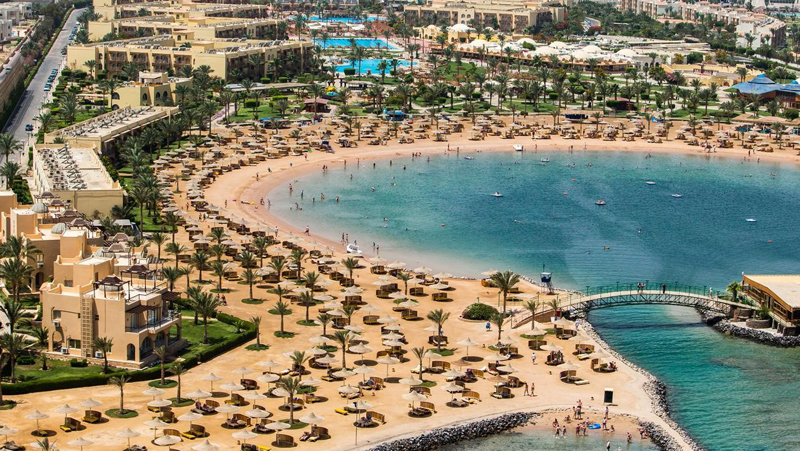 Solution
The most important thing for a five-star hotel is service. Personal and property safety is the place that customers care most about. Therefore, we installed the bullet cameras TC-NC214S around the beach and the swimming pool, and it is a starlight product, which can reach 0.002Lux. Tiandy independently develops Starlight TVP2.0 technology to ensure that customers can still enjoy themselves at night and ensure personal safety. In addition, in some places where the remoteness and the brightness of the light are not very high, we chose the super starlight EW bullet TC-NC294XG, which can reach 0.0004 Lux, bring its own speaker, white light, promptly warn and stop the potential hidden danger, so that the many criminals can be prevented.
In addition, in the corridor, we installed starlight dome cameras, with which all the people and their behaviors are recorded. The starlight dome cameras supports illumination of 0.002 Lux, more than 10 kinds of intelligent analysis and with S+265 saving storage space.
The project has installed a total of more than 200 cameras .
Products with very high performance, low investment and large returns ensure both operational safety and cost saving. Low illumination, voice speaking, white light, space-saving, intelligent analysis, 24 hours ' working , all the functions combined together to ensure the safety of customers' lives and property and to provide evidence when emergency occurs.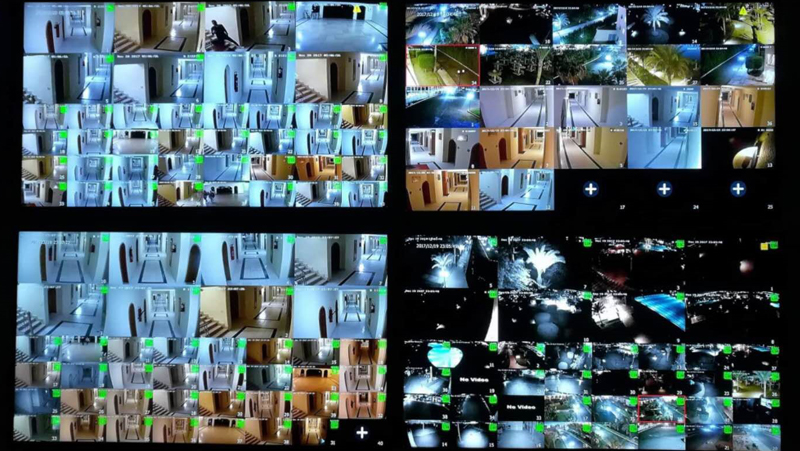 [I have heard of the brand of Tiandy very early, and now I am really experiencing the effect of Tiandy products. Moreover, the service awareness of Tiandy is also very good, the CS people are professional and responsible, and always in time, which i have not been experienced before. There will be more cooperation with Tiandy in the future," Hotel manager said.